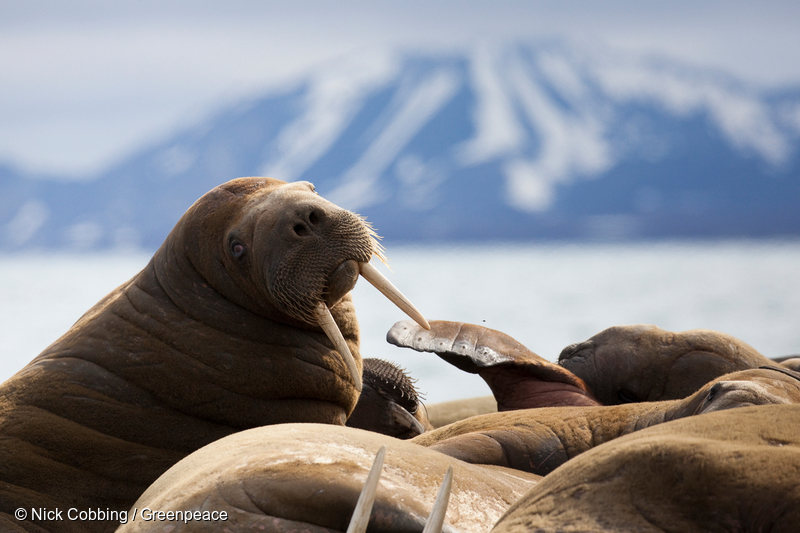 There are no walruses in the Antarctic, unless they're really lost! The Antarctic is home to some amazing and unique cousins of the walrus though, from the giant blubbery elephant seal to the oddly-named crabeater seal whose specially adapted teeth let it catch and eat tiny krill.
Blue whales can be found both in the Arctic and Antarctic, but blue whales found in the Antarctic are not only the biggest of their kind, but they are also the largest animal on Earth. In fact the blue whale is the largest animal ever known to have lived - beating all the dinosaurs. They can live to over 100 years old and grow to more than 30 metres long. Despite their enormous size, these gentle giants depend almost entirely on vast swarms of Antarctic krill - tiny shrimp-like crustaceans - for food, and they migrate thousands of miles to feed on them every year. If we want to save the whales, we have to protect their Antarctic feeding grounds!
In the Arctic Circle, they are known as 'Aurora Borealis' or the Northern Lights, while in the Antarctic they are called the 'Aurora Australis' or (you guessed it) the Southern Lights.
Plucky little Arctic terns have the longest migration of any bird on Earth, as they travel between the Arctic and Antarctic (and back again) every single year. That means they are constantly chasing daylight and dodging winter. They are the only bird species found in the wild on every continent on Earth.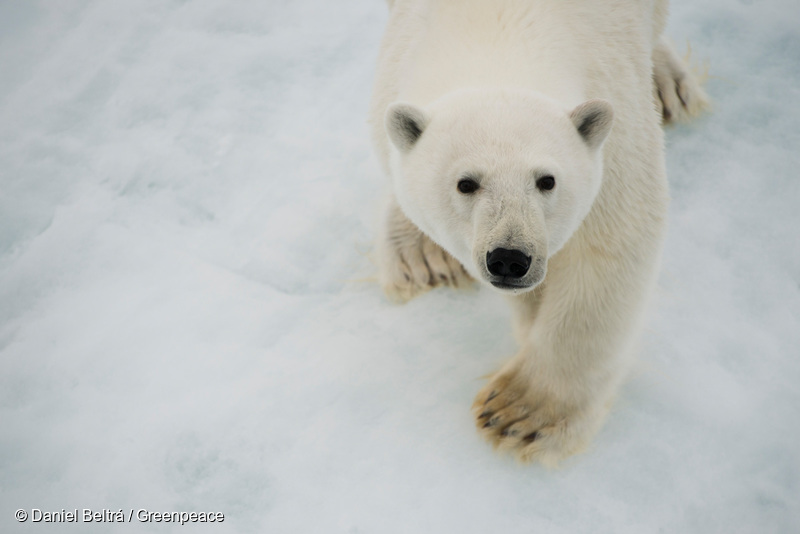 Polar bears don't live in the Antarctic. In fact, bears are almost all found in the northern hemisphere - so they're not even close. The name 'Arctic' comes from the Greek word for bear, so it stands to reason there would be no bears in the 'Ant-arctic'!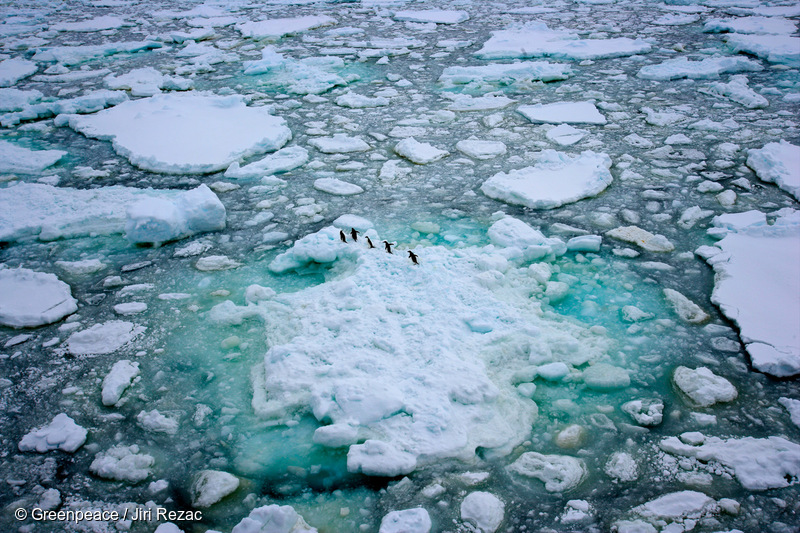 Antarctica contains almost all of the planet's freshwater, locked up in a massive ice sheet covering the continent. In some places that ice sheet is as much as 4.8km thick! Climate change is already affecting the Antarctic, with enormous ice sheets 'breaking off' into huge icebergs.
All 18 species of penguins only live in the southern hemisphere, but only a few species are tough enough to live in the Antarctic. Some of these polar specialists, like Adélie and Gentoo penguins, eat shrimp-like krill which is reddish-pink in colour. So, poo from krill-eating penguins is pink, and that shows up against snow and ice so much so that scientists can sometimes spot penguin colonies by satellite from the poo!
SIGN THE PETITION
We need to protect both ends of our Earth. In the next 12 months, governments have a historic opportunity to create the world's largest ocean sanctuary in the Antarctic. Please help to make this happen:
Thank you for signing the petition