Share on Instagram
Upload your photo to Instagram and tag @cocacolaEU.To increase the chance of Coke seeing your post add hashtags #EndOceanPlastics, #ShareACoke, #CokeSummer and #TasteTheFeeling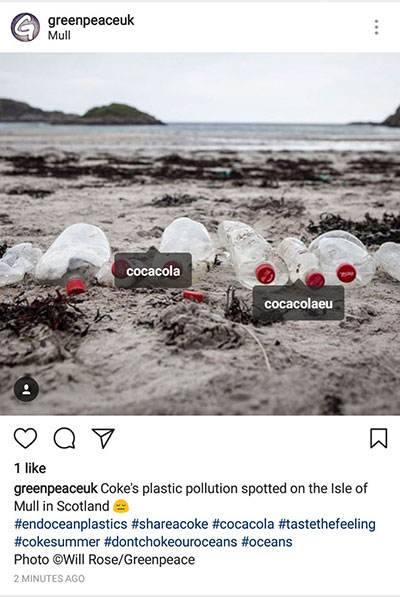 Share on Facebook
Upload your picture to Facebook and tag @CocaCola. Alternatively,you can go to Coca-Cola's own Facebook page and use your photo to comment on one of their recent posts.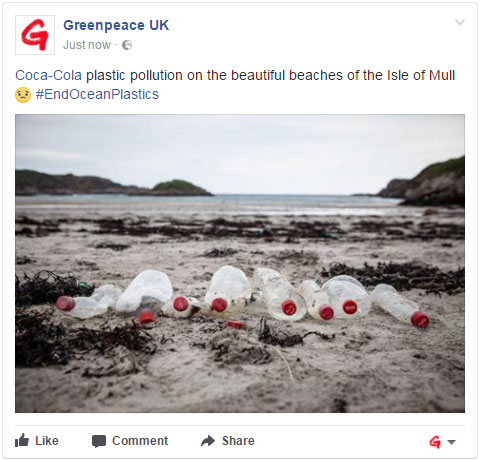 Share on Twitter
Simply upload your picture to Twitter and tweet @CocaColaEP @CocaCola_GB and use #OceanPlastics (and #ShareACoke for the Coke emoji!)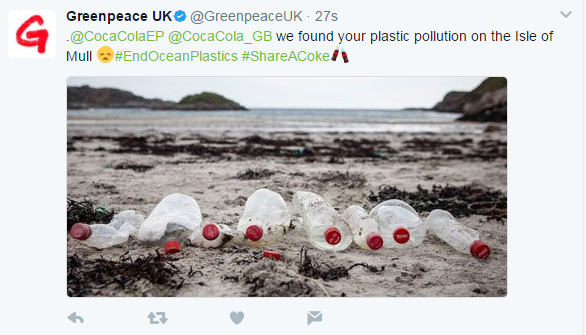 Don't use social media or haven't spotted any bottles near you? You can still give Coke a call or drop an email to their CEO.
Phone Coke
Email Coke
Don't use social media? You can also email your pictures to Coke at connect@ccep.com. Let them know where you found the bottle and ask them to take action on their plastic pollution!