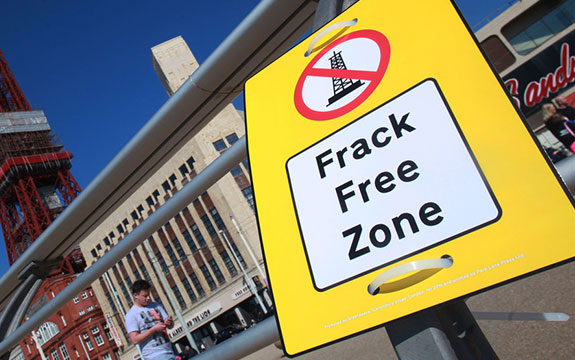 Fracking: Don't Silence Us
Update: This page was updated after Theresa May became prime minster and Sajid Javid took over as minister for local government.
In June last year, our movement to stop fracking won a huge victory -- when Lancashire council listened to local people's concerns against fracking, and voted against plans to drill for shale gas.
But now one Westminster could roll the decision back.
With the stroke of a pen, Sajid Javid - who Theresa May has put in charge of overseeing our councils - could undo Lancashire council's fracking vote.
And if Lancashire's decision is overruled, it could pave the way for other councils to be made powerless to stop fracking too.
Sign the petition here -- tell Sajid Javid respect Lancashire's fracking vote.
Sign the petition
To: Sajid Javid, Minister for Local Government
CC: Theresa May, Prime Minister
"Please respect Lancashire county council's democratic right to say no to fracking. Giving the shale gas industry permission to drill - after council leaders listened to local people and said no to fracking - would make a mockery of the government's support for local democracy."
have signed. Help reach 200,000
If you leave your details, we'll keep you updated about our campaigns and other ways you can help. We'll never sell or swap your details and you can unsubscribe at any time - just check our privacy policy