Sign the petition
To: Prime Minister Theresa May and Chancellor Philip Hammond
"Don't waste billions of pounds building Hinkley Point nuclear plant. Please invest government spending in renewable energy instead."
have signed. Help reach 300,000
If you leave your details, we'll keep you updated about our campaigns and other ways you can help. We'll never sell or swap your details and you can unsubscribe at any time - just check our privacy policy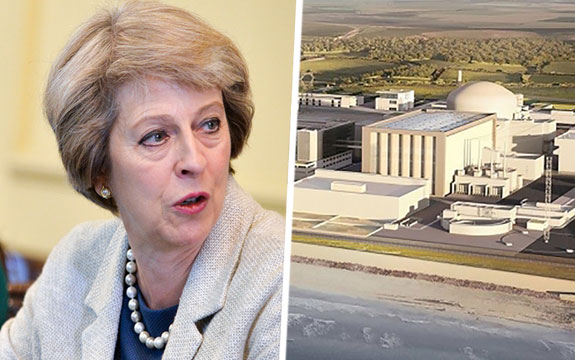 UK Government: Don't Waste Billions Of £s On Nuclear Power
Government plans to build a new nuclear power station at Hinkley Point in Somerset are shaping up to be a disaster. Hinkley is already almost a decade behind schedule. And if the nuclear plant is ever finished, it'll be the most expensive object on earth.
Even though Theresa May has given the project the thumbs up after becoming prime minister, plans to build Hinkley Point C could still turn to dust. There are fears that EDF - the French energy firm constructing Hinkley's reactor - could go bankrupt. And no one's sure if crucial technology set to be used in the nuclear plant will ever work.
Sign the petition to tell Theresa May that her government's new 'industrial strategy' should focus on cheaper, cleaner renewable power - not ploughing billions of pounds into new nuclear.