Sign the petition
To: Prime Minister Theresa May
"Please listen to our concerns on fracking. We urge you to drop plans to roll out this polluting and destructive industry in the UK."
If you leave your details, we'll keep you updated about our campaigns and other ways you can help. We'll never sell or swap your details and you can unsubscribe at any time - just check our privacy policy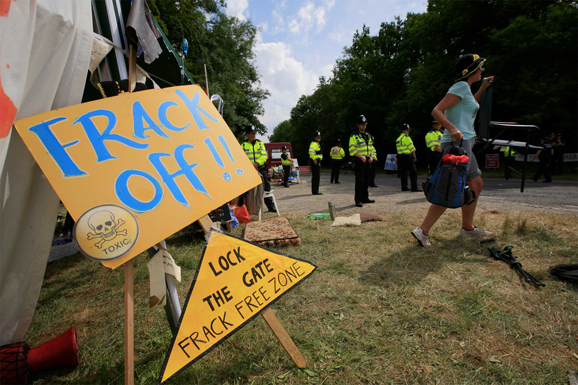 Theresa May: don't frack the UK
Fracking isn't the solution to our energy needs. Investing in it will divert vital cash and resources away from clean, renewable energy projects. And digging up more fossil fuels, right at the time we need to stop burning them, will only make climate change worse.
Unless we act now, some of our most beautiful countryside could end up covered in thousands of drilling rigs as fracking firms seek to extract gas and oil beneath.
Sign the petition telling Prime Minister Theresa May to reverse plans to roll out fracking in the UK. If you leave your email address, we'll keep you posted on all the ways you can make a difference.